Court Growth
Many types of vegetation can grow on tennis courts
A synthetic grass court overgrown with moss and algae
Nature taking over a red porous court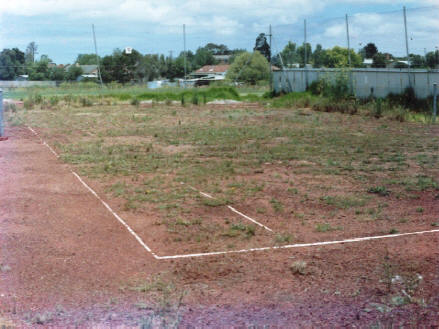 An acrylic hardcourt covered with lichens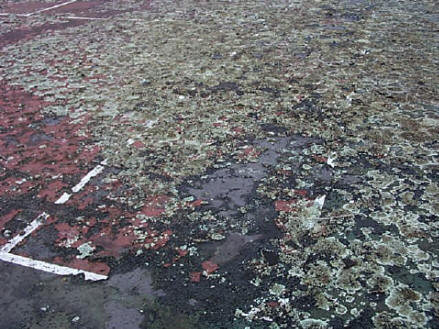 A neglected granitic sand court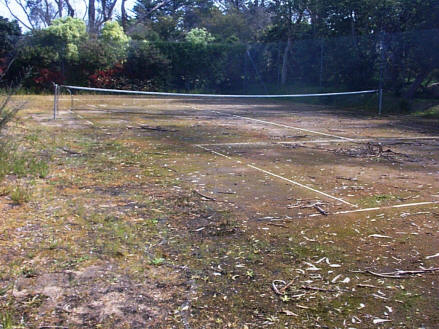 Almost too late for this tennis court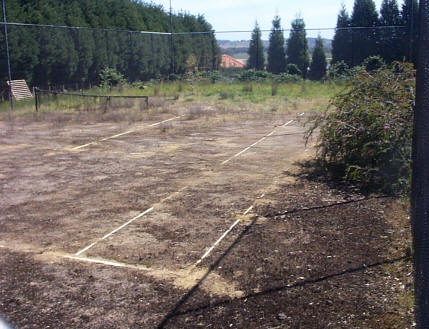 Court Growth Type List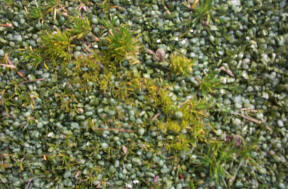 Star weeds grow in clusters sometimes up to hundreds thick. They are hard to get rid of once established.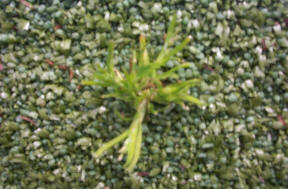 We call these grass like weeds Aussies because they are green and gold. They can take over a whole court or just sections of it.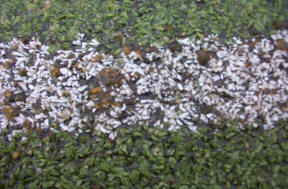 Red or orange algae is normally seen growing along white lines. It appears to like a combination of reflected sunlight and moisture.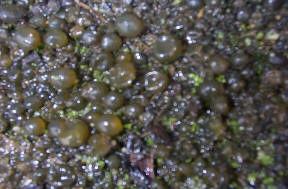 Algae blisters grow in clusters on synthetic grass and have the appearance of sultanas. They can grow in the sand base or above the court surface.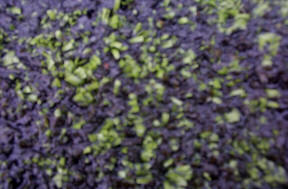 Slime mould in synthetic grass has the appearance of black oil. It is thick like treacle but can be treated with chemicals.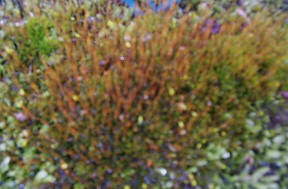 Moss spores can make a court look brown as spores grow above the parent plant. The parent plant dies and the spores grow in clusters the next season.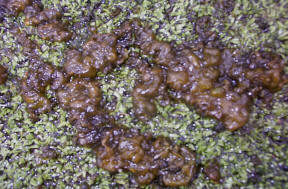 Jelly algae seen here on synthetic grass.
Very rare but a strange species and probably the most slippery.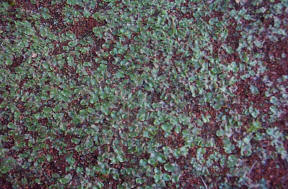 A fleshy green lichen cluster shown on a red porous court. These grow down into the court surface and can damage the court.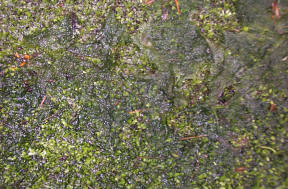 Green slime, needs very wet conditions to grow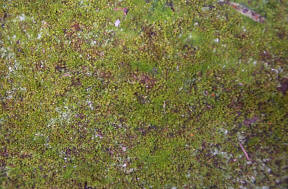 Common moss seen on most tennis courts during winter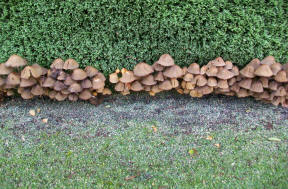 Fungi growing in synthetic grass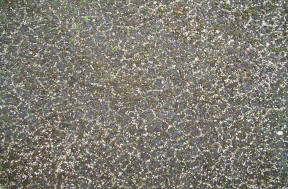 Crusted scale algae, the hardest to remove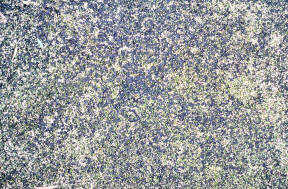 Black skin algae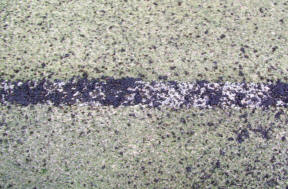 Bacteria attracted to light reflection from lines.

A Better Court Care!
A division of Racquets Plus Pty Ltd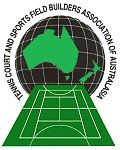 Home | About Courtcare | Court Growth
Before & After | Synthetic Grass | Red Porous
Hardcourt | Court Equipment | Contact
Racquet Restrings | Tennis Coaching |Tennis Trekking
Doug's Blog | Tennis Links | Employment